Because love really is all around, everyone.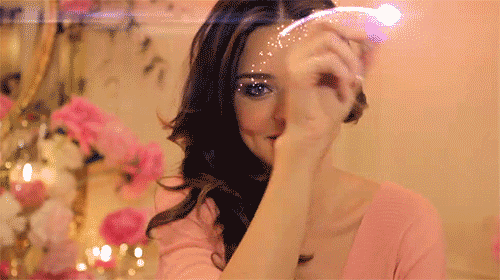 1. You will talk cynically about how Valentine's Day is stupid and not even a real holiday, you should show love every single day of the year, and it's all just a big farce created by Hallmark to get you to buy more pieces of folded card for £4.99. You are too cool for Valentine's Day, obviously. It's just another day, right?
2. And then you'll throw a mega tantrum when your other half tells you actually, he's going to spend the 14th at work drinks because it's just another day, right? He just doesn't get it.
3. You will plan to buy a cool, quirky card you saw online. You will forget to do this until the 13th. Next day delivery is £6.99. You will join a half-hour long queue of harried-looking men in suits in Clintons and buy a card with a picture of a bear on it. When you get home, you will open the card and realise it says 'To my husband, forever and ever' inside it. You will make a joke about this, but your boyfriend will look uncomfortable and jump every time you touch his arm for the rest of the evening.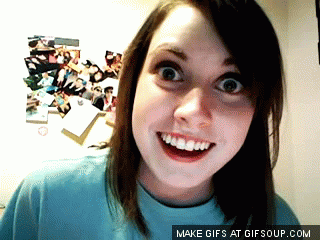 4. If you have been dating someone for, say, less than two months, and you haven't had the conversation yet, you will dither endlessly about whether or not to get them a card. In the end you will buy the plainest card you can find – or maybe one with a funny joke about sex on it cos ooh, you're proper naughty, you are. You will then lose your nerve and keep it in your bag all evening. Three years down the line, you will discover they did the same thing.
5. You will go to Ann Summers or Victoria's Secrets and buy yourself fancy underwear. You will wear this on display for roughly four and a half minutes. You will spend the rest of the month deeply resenting the £35 spent on a bra that cuts you to pieces and will show through absolutely every single T shirt you own.
(FYI, if this is you, check out Primark – their range is AMAZING this year. As displayed by @thecocoachelsea in her absolutely INSANE Insta photos – go check them outttt).
6.

If you're a single girl, your friends may organise some kind of deeply depressing 'Galentine's' night – like 'ooh, let's go out for pizza and cocktails!' This sounds fun but in reality just means sitting in a restaurant pretending you're having a good time whilst surrounded by couples staring meaningfully into each other's eyes, then going home to flick through Tinder, play Ed Sheeran songs and cry into your pillow.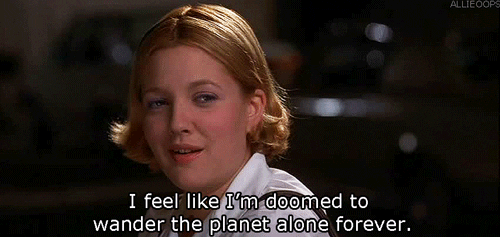 7. When you're in a relationship, you will become one of those couples in the restaurant you were always so jealous of, and you will realise that actually, you're staring into your boyfriend's eyes wondering why you're drinking too much wine in Café Rouge on a Tuesday, spending £65 on an uninspiring set menu and a glass of flat prosecco.
8. You and your friends will laugh at everyone else's sickening couple photos on Instagram. Later, slightly tipsy, you will upload your own filtered photo of the roses your boyfriend bought you and caption them 'This one' with a heart emoji. Because if it isn't on Instagram, did it even happen?
9. If you choose to stay in, you will make something elaborate and go to huge effort and expense – like eggs made in a heart shaped frying pan, or writing their name in chocolate chips on a cake. This effort will be underappreciated. You will drink too much wine and become steadily more annoyed as the evening wears on. The following year, you will just buy a £10 meal deal from M&S.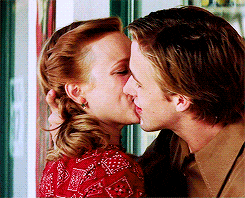 10. There will be a moment – either when you read the little message in your Valentine's Day card from your significant other, or when your best friend sends you a comforting text and a photo of your ex's new girlfriend looking really hideous, or when your mum gives you an extra-long hug and says 'Plenty of fish in the sea, love – just watch out for the sharks!' – a moment when you know that love, in some form, does exist, and that it is worth celebrating. And that moment is worth all the rest. Awww.